Our first week open and it's been amazing!
We launched our website this time last week and have been working hard since making sure that everything is up and running smoothly! We did have a panic early on when we noticed some people were unable to order, but this has all been ironed out now and the orders have been flowing in since.
We literally launched the site the day our first shipment of stock turned up (We don't hang about!) and our first order was that very same night. There is still stock strewn all over the place which we are working on getting packed away as we speak, if we stop playing with it all first!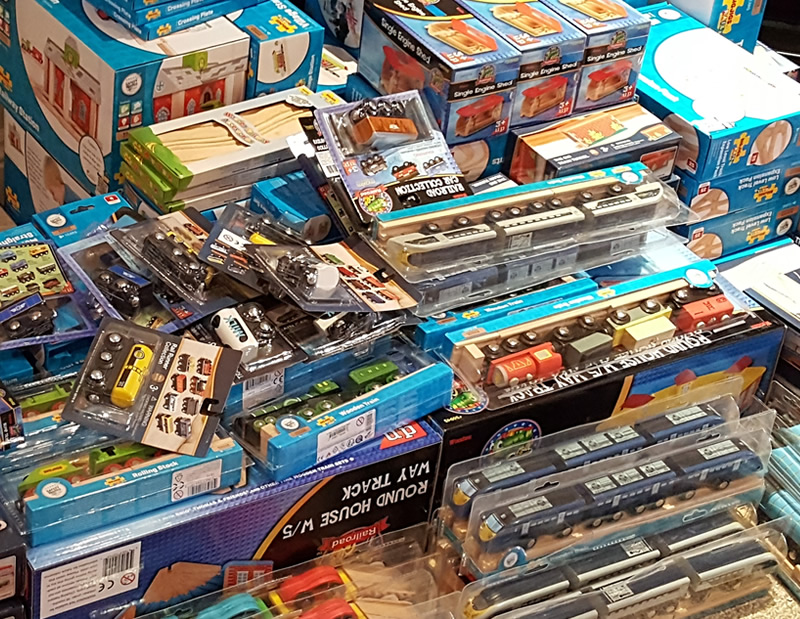 So far we have had orders from up and down the UK, with people taking advantage of our quick and easy checkout using either debit/credit card or PayPal. You aren't required to create an account or login as we wanted purchasing to be as easy as possible!
Orders have ranged from people ordering a few sections of track, through to big orders of track, trains and extra parts! We think that our website offers people a fantastic opportunity to add to their wooden railway whenever they please, simply topping up on extra track and parts as they need them! All our wooden track and parts are of course fully compatible with the other leading brands.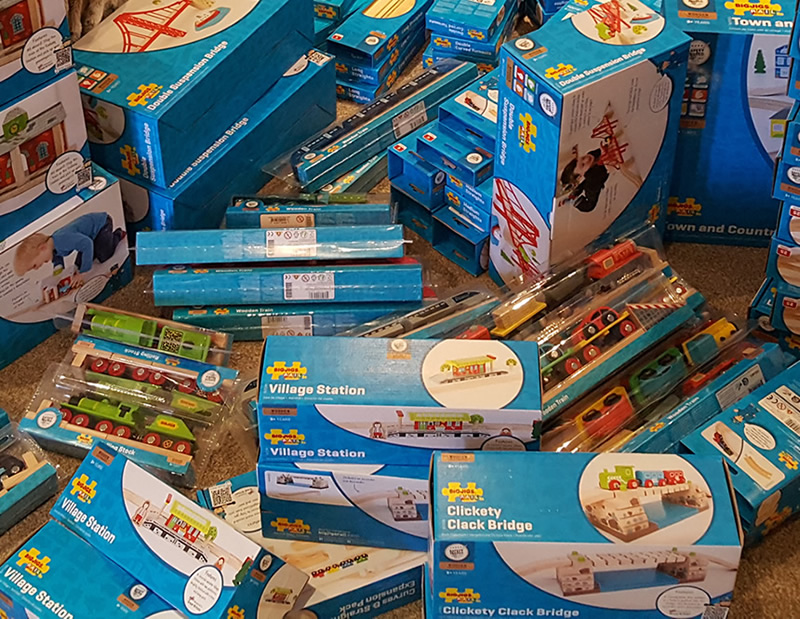 We are currently running 10% off of everything to celebrate our launch and are glad to see people taking advantage of it when checking out. We will try and offer exciting discounts and voucher codes in the future as and when we can!
Our computers are manned all day long and we try and process and ship your order as soon as it comes in (Or the very next day if placed at night). We are also here to help via email whenever you have a question and throughout the day can normally get back to you within the hour.
Packing and sending out the orders has been a blast! We take pride in the whole process and know that there will be some very happy children (…and parents) receiving the parcel on the other end. All our parcels are packed carefully to make sure everything gets to you as it should, you may also find some little goodies in your orders at the moment…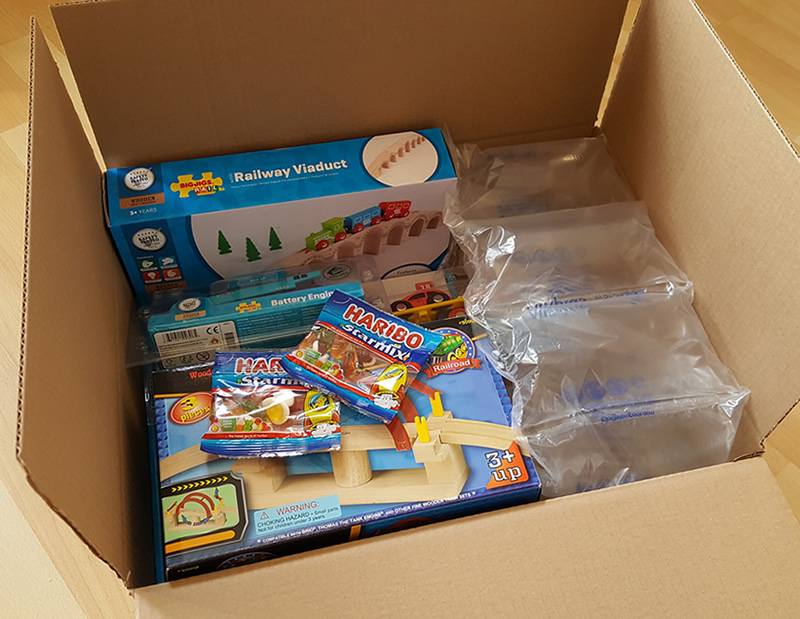 So for now, all we can really say is thank you so much for everyone who has ordered and supported us this first week. We have been enjoying talking to you all on Instagram, Twitter and Facebook and providing you with more detailed images and videos of our stock. Please follow and like us!